Holidays in Tuscany, Hotel, Agriturismo, Bed and Breakfast
Tuscany Tourist Guide is a portal for all of Tuscany, tourist information, detailed itineraries and tours in Tuscany for the tourist who wants to know everything about the beauty of Tuscany. Tourists can organize your holiday in Tuscany, see itineraries and choose the best adventure trips for a vacation in the Tuscan countryside.
With Help Tuscany, you can choose and book at the best hotels we reported in our network to spend unforgettable holidays full of fun and taste, we chose the best restaurants, wine bars and local spend pleasant evenings in your favorite place.
We provide the best information on visitor facilities: hotels in Tuscany, Farm Holidays in Tuscany bed and breakfast in Tuscany but also restaurants and nightclubs, plus a range of online services to be informed about everything that we sell this beautiful region: latest news on sport, places of entertainment, spas and more.
The portal provides citizens and tourists a variety of services to be date on festivals, fairs, events and everything you need to spend a dream holiday. Each group portal you can see photo albums different and specific and watch videos related to your favorite place to vacation.
For reservations in hotels, Bed and Breakfast, lodging and vacation lastminute recommend:
Organising events in Tuscany: Tuscan Wedding Planner
Holidays in Florence, the capital of Art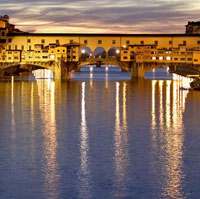 Holidays in Florence . This portal dedicated to Florence, its history, its culture. Information, news and more to plan a vacation in the Tuscan capital. Hotels in Florence and surroundings , Farmhouses, bed and breakfast, disco and pub music bars and nightclubs are just some of the structures that you can choose.
A section dedicated to exhibitions and museums , The churches , Many tourist itineraries to visit Florence and its territory cirscostante The hills, vineyards and woods, immersed in the Tuscan countryside.
Holidays in Siena, the city of the Palio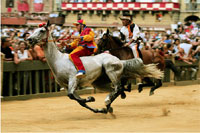 Holidays in Siena is the web portal that provides a series of news about the city and province of Siena. Information, news, history and roots of this beautiful medieval town.
A guide for tourists and citizens who want to deepen their knowledge and get some ideas for a tourist route , Or simply choose which restaurant to enjoy the excellent local dishes .
Holidays in Arezzo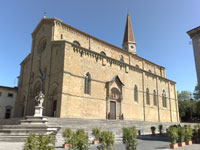 Holidays in Arezzo is the gateway to the city projected onto the Web, information of historical and cultural city of Arezzo, cinemas, theaters and the most spectacular events to enjoy a dream vacation in a medieval city of more advanced Tuscany.
Tips on where to stay, eat and unwind in the nights that animate the city of Arezzo.
Holidays in the city of Pisa Tower pendant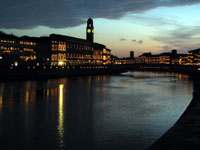 Holidays in Pisa is the portal city of Pisa for those who live, for those who invest and for tourists who want to visit. The portal contains all the information to plan a vacation in Pisa , Visit the surroundings of Pisa as Marina di Pisa and Tirrenia , Pontypridd , Monti Pisani , Volterra , Santa Crce Arno and the beautiful village of San Miniato . Help on Pisa can organize your holiday in the best hotels and bed and breakfast the city.
Holidays in Lucca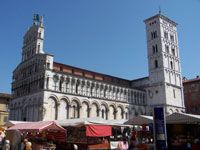 For anyone interested in discovering the many aspects of Lucca and its entire province is the new tourist portal of the city that will guide you on a journey of discovery art , the tourist route to Lucca , Customs and traditions that characterize these enchanted places. We give the opportunity for tourists to organize your holiday in Lucca in the best Hotels and Bed and Breakfast and discover the beauty of municipalities in the Province of Lucca: Garfagnana , Monaco , Barga , Bagni di Lucca and the Lucca .
Holidays in Viareggio and the Versilia Viareggio Carnival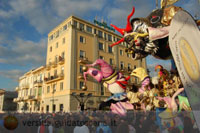 There is ample space dedicated to the history and culture incatevoli of these places, between monuments, churches and individual municipalities that belong to them. We offer tourists a wide choice of the best Hotels and Bed and Breakfast for organizing a wonderful holiday in Versilia .
News on Sport On entertainment On restaurants , bars , hotels , discos and much more.
For skiing holiday in Pistoia and Montecatini Terme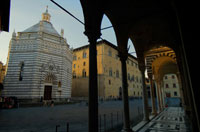 In the heart of Tuscany Pistoia province contains the essence of the perfect balance between its history , the beauty of mountain landscapes of Pistoia and taste of the "good life". Lots of information for a holiday in Pistoia full of fun Including festivals and events in and around Pistoia . Organize your holiday booking in the hotel and Bed and Breakfasts in Pistoia .
A corner where to find the harmony of art, the richness of its territory, the pride of having given birth to the world's most famous puppet, Pinocchio, the frankness of the people, relax precious life-giving waters.
Holidays in Prato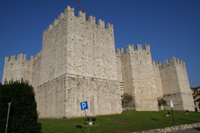 Beautiful village situated in the heart of Tuscany, is the ideal center to reach the other famous cities in the region. We will show how this can distinguish yourself as a city beautiful town of art and luxury, with a series of interesting artistic routes.
Lots of tourist information at your click: Art and History of Prato , hotels, and bed and breakfast in Prato , restaurants and farmhouse in Prato , events , fairs and festivals in Prato .
Holidays in Livorno and the Tuscan Archipelago
Holidays in Livorno Livorno The coastal zone is surely the favorite destination for tourists who want to stay in hotels that offer the opportunity to appear in one of the most spectacular bays Etruscan Coast .
Many information to have fun and spend a unforgettable holiday island of Elba in the Tuscan Archipelago fabulous.
Trekking holiday in Massa Carrara marble from the Apuan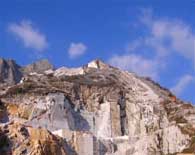 Your holiday in an area where sea, hills and mountains touching with a finger, and where the climate remains a fertile and luxuriant vegetation. Many hotels and bed and breakfast to spend nights in this beautiful Tuscan town.
Lots of information to visit the beautiful Maremma Natural Park and its Nature Reserves: Oasi di Bolgheri, State Nature Reserve Tomboli Follonica, Monte Argentario, the Orbetello lagoon and the Monte Amiata .
Holidays in Grosseto and Maremma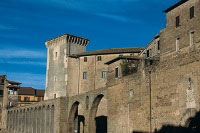 The southern part of Tuscany is without doubt the region where nature, tourism and agriculture find their highest expression and collaboration. Tuscany Guide gives you the chance to enjoy the beauty of the Maremma, suggesting the best hotels and bed and breakfast to spend a holiday immersed in nature, with detailed information on Hiking in the Natural Park , and common Maremma : Grosseto , Pitigliano , Porto Santo Stefano , Follonica , Orbetello , Piombino , Castiglione della Pescaia , Massa Marittima , Isola del Giglio , Capalbio , Abbadia San Salvatore , Porto Ercole , Scansano and Magliano .