Your vacation in Arezzo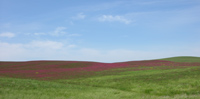 For an ideal vacation in the countryside of Arezzo, choose one of the many rural houses territory of Arezzo. You'll find an 'oasis of tranquillit à and comfort in a sea of green. Or, if you prefer the comfort of a hotel or a bed and breakfast you can choose one of the other tourist facilities located in close proximity to the historic city of Arezzo.
In an environment rich in cultural traditions, historical and artistic works is offered to visitors to the proposal of living nature in structures typical of these corners of Tuscany.
It stays in old stone houses carefully restored and furnished with rustic furniture, with fireplace and great tavern, companies agricultural and tourism to address natural immersed in the woods and pastures where they live in their natural state deer, mouflon, deer and horses.
The green and quiet environment, the presence of animals and landscape of rare beauty and great charm will make you appreciate the pleasure of a holiday exclusive.
Where to stay on holiday in Arezzo
Arezzo and its province