Your vacation in Livorno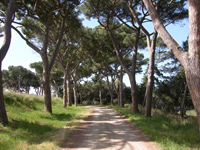 The coastal zone is certainly the privileged position of choice for tourists who want to stay in hotels that offer the opportunity to look in one of the most spectacular of the Etruscan Coast.
Another good position for the choice of accommodation is near the port of embarkation, where fortunes are currently numerous hotel complexes.
Continuing along the coast immersed in the green stain Mediterranean are Quercianella and Castiglioncello, delightful city attended by Italian and foreign tourists.
The mild climate all year round, the coast with bays and harbours and quality of the sea make it real ecological niches where he spends the relaxing vacation periods in comfortable hotels shaded by pine forest or ventilated by the sea breeze coast.
And for those who loves a longer stay in contact with nutura, is certainly pleasant camping in the camp that arise in maritime vegetation within walking distance from the sea.
Here the visitor can find many corners where suggestive find tranquillity surrounded by lush greenery of Mediterranean scrub, but also the pleasure of the senses before a dish made with fish supplied by local fishermen tasted in one of the many restaurants that overlook along the promenade.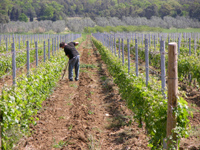 Leghorn The hills are a protected territory that offers an excellent solution Homes for people that loves holidays alternating relaxation and sports to discover the old flavors and scents of nature, grassland, the tranquillity that you breathe in everyday life.
Hospitality is typical of Tuscan tradition: farm, things coloniche and farms that offer, within the its structure, for those who wish, various opportunities for sports: mountain biking, hiking, trekking with sighting animals, soccer, volleyball and green sport fishing.
For mountain biking has been made several specific routes and all reported, accompanied by maps, altimetria and description of the trail also in English, different levels of difficulty, for experts and less experienced.
Where to stay
Livorno and Islands of the Tuscan archipelago