Your holiday in Siena, hotels, bed and breakfast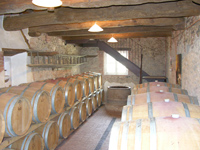 Just do a half-hour walk and here before my eyes opens a panorama of the most enchanting of Italy. Framing in Siena are three hills covered with vineyards and olive groves, scattered farmhouses, castles and villages scattered in the gentle countryside of Chianti. Siena boasts a unique environment for its scenic impact.
I stay in Siena are a destination for many Italian and European tourists who can not resist the charm of the hills and choose the kind of accommodation that this land is the symbol of welcome Tuscan holiday farms, farm houses and bed and breakfast where a warm welcome, ingenuity and the kindness of a milieu of family farming tradition joins evocative expression of nature.
For reservations in hotels, Bed and Breakfast, lodging and vacation lastminute recommend:
This particular blend of past and present is tied unmistakable Tuscan style that is found in the warmth of furnishings and the attention to detail.
Holiday Accommodation in Siena