Spas in Maremma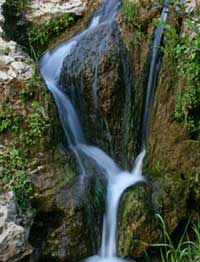 For tourists who want to spend a relaxing holiday and welfare recommend booking at the hotels, bed and breakfast and Wellness Saturnia . In this beautiful and ancient places there are spas at affordable prices and cheap. The tourists are just changeover can immerse themselves in the waters of sulphurous baths of Saturnia, free and accessible to everyone.
These streams and the sulfur springs that flow from the soil and are forming small natural pools carved into the rock, where tourists can immerse themselves for hours, in contact with nature and the environment. The main pool has a very particular: the color turquoise water merges with the colors of the sky dimmed by the fumes that go back upwards. All this gives the baths of Saturnia a surreal, moving the tourists in a pleasant feeling of relaxation. Admission is free and unlimited.
The Maremma is the heart of the thermal springs of Tuscany is' where are the Terme di Sorano , The ideal place to spend vacations with friends or family in a comfortable and relaxing. This is a spa suitable for everyone, including couples can enjoy a discreet and romantic. A large selection of establishments, the maximum comfort offered by Hotels and bed and breakfast, make Terme di Sorano the perfect place for your spa vacation in Maremma Toscana.