Holidays in Carrara and Marina di Carrara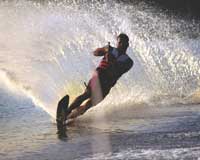 Tourists who is on holiday in Carrara, will have the opportunity to visit some of the most important and majestic places in the city. Discover the churches, theaters and old buildings is one way to approach the architectural styles and personalities that have helped make the city a great cultural center, artistic and religious.
If you have decided to spend your holidays by the sea in Tuscany, you can book at the many hotels, hotel and bed and breakfast in Marina di Carrara, which stretches for about 5 km of coastline, and has long been a well-known seaside resort town of Carrara, in the province of Massa Carrara. The fraction of Marina di Carrara consists of a small urban center that extends from the coast inland up to Avenza, another fraction of the town of Carrara, and is famous in particular for the port and for the annual fair Marmotec.
For reservations in hotels, Bed and Breakfast, Residence and last minute holidays recommend:
On holiday in Marina di Carrara tourists can relax in the many beaches in the area, visiting the marble quarries and making long trips in neighboring areas in the hinterland.
In the leisure tourists every Thursday morning will make a tour among the stalls of the weekly market, but for lovers of food during the summer, Marina di Carrara offers a number of festivals and events where products are exhibited typical zona.La the night life it sounds and colors of music in music bars and discos in the Riviera.
On holiday in Marina di Carrara tourists pass unforgettable stays in hotels, rural houses and bed and breakfast in the area and will have the opportunity to enjoy tasty dishes in the best restaurants and trattorias in the characteristics of Marina!
Where to stay on vacation in Carrara
Massa Carrara, the Apuan Alps